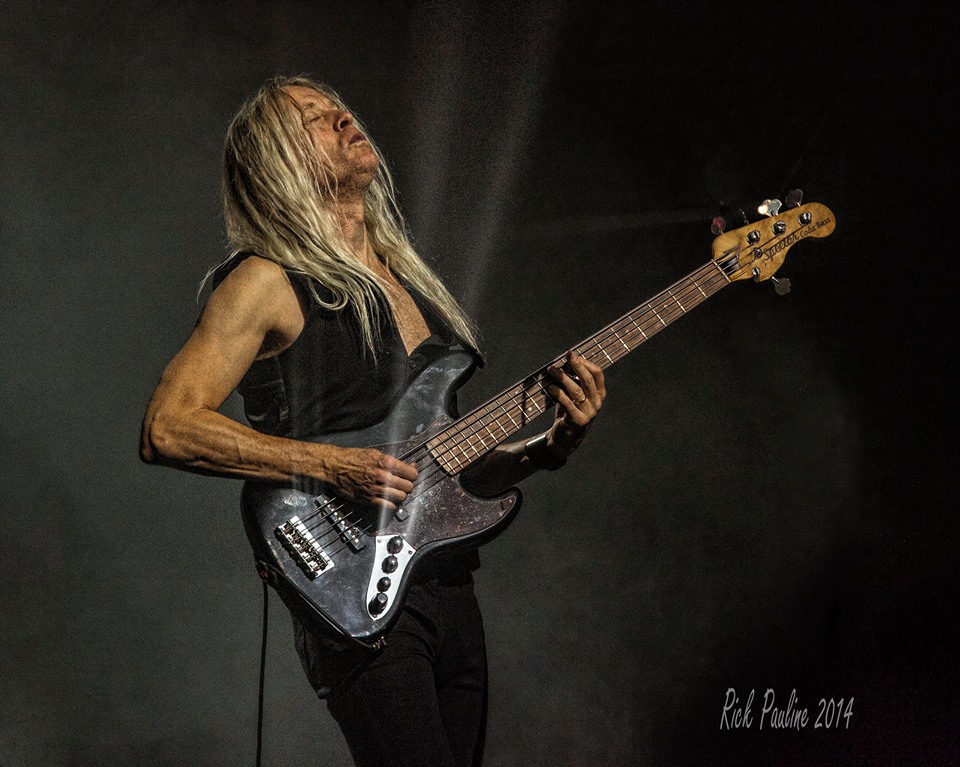 We recently had the opportunity to meet up with Spector Artist Nick Beggs who is currently touring with Steve Hackett. Nick graciously provided us with passes to meet the band after the show at Massey Hall. Holding down the bass duties for the Genesis Revisited tour is no easy task. Mike Rutherford, IMHO, is one of those great bassists who often flew under the radar. Listen to gems such as "Get Em Out By Friday" and " The Battle Of Epping Forest." In addition to bass, Nick also plays 6 & 12 string guitar, Chapman Stick and bass pedals. That's a lot of ground to cover but he's a serious contender for Spector's most accomplished artist.
1) What precipitated you becoming a Coda artist? There are a lot of really good bassists associated with Spector but PJ definitely raised the bar with you coming on-board.
When I started working with Steven Wilson in 2010, Spector had built up a very good relationship with Colin Edwin of Porcupine Tree. Subsequently, Steven Wilson also owned a Spector bass. He used it on a few of his solo works and I thought it sounded unlike any other instrument I'd heard. I even tried to copy the sound with amp modelling but had limited success. So, when PJ showed up at a show in the USA offering me an endorsement I was naturally very flattered and interested. It's fair to say the instruments have revolutionized my bass guitar sound.
2) Tell us a little about your Vintage Coda Standard 5 that you are touring with on the Steve Hackett tour. The sound was really well mixed with all the other instruments. It was a real treat for all the bass aficionados in Massey Hall.
It's a Coda with Aguilar hum cancelling Jazz pick-ups (Alder body and pau ferro board). I notice when touring in America there is far more RF flying around. By swapping the existing pickups for a noise cancelling version, it makes for a much cleaner signal. I have quite a few Spector basses now. All are excellent and deliver an amazingly strong and powerful sound. The relationship I have with the company has been amazing and I'm deeply grateful to them for their support.
3) Genesis is well known for the use of bass pedals. It gives you a really nice bottom end to accompany your bass playing. What's your set up?
Originally I used a set of Taurus Bass pedals but they became too unstable on the road as they were vintage. So, we changed to a Roland PK-5 midi trigger floor unit and link that to Roger Kings keyboard rig. As was in the day of Genesis, three members of this band trigger Taurus live on stage.